 What to Expect When Opening a Med Spa Franchise with C3 Wellness Spa
When you're starting a business or just considering your options, it can be stressful and exciting at the same time. Opening a wellness spa business is exciting because consumer health and wellness is a growing industry offering lots of opportunities. Partnering with C3 Wellness Spa, we'll guide you through the entire process to ensure you have all the information to make the right decision.
There is a lot of consideration in starting your own franchise spa business. This outline gives an idea of major milestones, however, we know that each owner's journey can be a little different for them based on their goals, experience, and vision.
We have established a start-up process to help C3 Wellness Spa owners open their wellness centers quickly. Learn more here.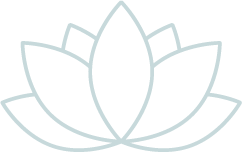 Step 1: Get to Know Each Other

Step 2: Discovery and Review FDD

Step 4: Location & Financing
Step 5: Franchise License Agreement

Step 6: Staffing, Training, & Marketing
Take the first step and reach out to us to learn more about becoming a C3 Wellness Spa Franchise Owner.
Bring first-class treatment to your community. Reach out to us today to learn how you can become a luxury spa franchise owner with C3 Wellness Spa.