 C3 Wellness Spa Franchise Privacy Policy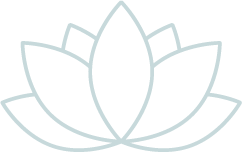 At C3 Wellness, we respect the privacy of our website visitors and users. This privacy policy outlines how we collect, use, and protect your personal information on our website. By using our website, you consent to the terms and conditions of this policy.
1. Information We Collect
We collect personal information from you when you fill out a contact form, subscribe to our newsletter, or book an appointment through our website. This information may include your name, email address, phone number, and other information that comes to your question or request. We may also collect information about your device and browsing behavior through the use of cookies and other tracking technologies.
2. How We Use Your Information
We use your personal information to provide you with information and services that you request, such as responding to your inquiries, sending you newsletters, and booking appointments. We may also use your information to improve our website and services, and to comply with legal obligations.
3. Disclosure of Your Information
We do not sell, rent, or share your personal information with third parties for their marketing purposes. However, we may disclose your information to our service providers who assist us in providing our services, such as website hosting, email delivery, and analytics. We may also disclose your information if required by law or in response to a lawful request by a government authority.
4. Security of Your Information
We take reasonable steps to protect your personal information from unauthorized access, use, or disclosure. We use industry-standard security measures to safeguard your information, such as encryption and firewalls. However, no security measure is completely secure, and we cannot guarantee the security of your information.
5. Your Rights and Choices
You have the right to access, correct, or delete your personal information that we hold about you. You may also unsubscribe from our marketing communications at any time by clicking the "unsubscribe" link in our emails. Please contact us using the information provided below to exercise your rights.
6. Changes to This Policy
We may update this privacy policy from time to time to reflect changes in our practices or legal requirements. We will post the updated policy on our website and indicate the date of the last revision.
7. Contact Us
If you have any questions or concerns about this privacy policy, or if you would like to exercise your rights, please contact us at [email protected].