 Become a Spa Franchise Owner. Our Franchise Process
There is a lot of consideration in starting your own franchise spa business. This outline gives an idea of major milestones, however, we know that each owner's journey can be a little different for them based on their goals, experience, and vision.
The most important part of becoming a successful franchise owner is the alignment of core values, mission, vision, and commitment to your business's success. In our opinion, the best part about being part of a franchise business is that you're not in this alone. You have a team of people who've been in your shoes, who have likely faced similar challenges and enjoyed triumphs. Our franchise development team will do everything in our power to set you up for success, avoid pitfalls and provide ongoing support as you build your spa business.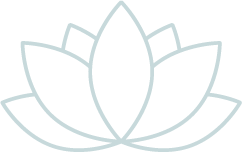 Steps To Owning
Your Own Franchise
Step 1: Get to Know Each Other
Reach out to us on our website from here with a bit of information about yourself. Then we'll reach out to you to share more about the C3 Wellness opportunity and learn more about you, your goals, and your background to make sure it's a good fit.
Step 2: Discovery and Review FDD
You'll complete our confidential questionnaire, after which, qualified candidates become approved to join our discovery process. Here you will learn more about us and can request and review our Franchise Disclosure Document (FDD).
Step 3: Visit Us
By now, we'll have talked on the phone and learned more about each other. You'll learn more about ownership and tour our flagship C3 Wellness Spa location. If you haven't already, you can review and sign our FDD document.
Step 4: Location & Financing
Together with our leadership and franchise development team, we'll review your prospective location and begin the financing process. We have several growth markets with opportunities, if you're unsure of the location.
Step 5: Franchise License Agreement
With your location identified, financing secured, and vision for your C3 Wellness Spa location solidified, a review and acceptance of the franchise license agreement is in order. Once this is agreed upon, we'll celebrate your new venture and move into onboarding and opening planning.
Step 6: Business Entity & Opening Planning
If you haven't already, you'll form your business entity, either an LLC with DBA or other options. Once agreements and documents are in order, it's time to start your site selection, planning for build out, and the timeline for your opening steps.
Step 7: Staffing, Training & Marketing
Once your location development is underway, it's time to recruit your staff, from massage therapists, physical therapists, reception and more. We'll also work with you to plan your grand opening marketing to support the recruitment of employees as well as customers.
Step 8: Grand Opening
Planning for and celebrating your grand opening is a huge milestone for your franchise business. We'll provide national and local marketing support with PR, social media, email marketing and more. You'll also have additional support with your own social media channels, optimized landing pages, and email platforms to build your customer base.
The Most Important Step Is The First One
Reach out to us to learn more about becoming a C3 Wellness Spa Franchise Owner.
Bring first-class treatment to your community. Reach out to us today to learn how you can become a luxury spa franchise owner with C3 Wellness Spa.