 Med Spa Franchise Opportunity in Florida
Be Part of the Future of Beauty and Wellness
C3 Wellness Spa offers you the opportunity to be part of the lucrative and rewarding world of med spa franchising in sunny Florida! The State of Florida has a booming population, favorable business climate, and year-round sunshine, making it an ideal location for aspiring entrepreneurs who want to tap into the growing demand for non-invasive beauty treatments and more.
With a C3 spa franchise, you can offer a wide range of services, including messages, facials of all types, skin rejuvenation, body contouring, and more. Our innovative technology and training for your staff ensure that your clients will receive the highest quality care and achieve the results they desire.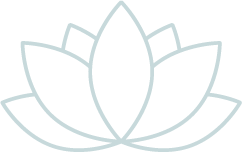 Why Open a C3 Wellness Spa Franchise?

Established Brand and Business Model
Large and Growing Market in Wellness & Beauty
Multiple Revenue Streams
Low Overhead and High Margins
Learn More about C3 Franchise in Florida

If you're ready to take your career to the next level and become a part of Florida's booming med spa industry, we invite you to join our franchise family. Our team is committed to your success and will provide you with the tools and resources you need to thrive in this exciting and rewarding industry.
Bring first-class treatment to your community. Reach out to us today to learn how you can become a luxury spa franchise owner with C3 Wellness Spa.