 Spa Franchise Opportunities in North Carolina
You may not know it, but North Carolina is the 9th most populous state in the US. It's a great location for vacationers and residents alike. Which makes it a great place to start a med spa franchise or business.
The US medical spa market will continue to increase with consumers investing more in their overall health, beauty, and wellbeing. In fact, it's expected to grow at an estimated 13.8% per year until 2030.
The market trends and market size that North Carolina offers make it an ideal destination for a med spa franchise. From the demand for anti-aging services, facials, massage, permanent makeup, acupuncture, and much more. A C3 Wellness Spa in North Carolina, whether Asheville, Charlotte, Raleigh, Greensboro, or other metro areas, could be a franchise opportunity.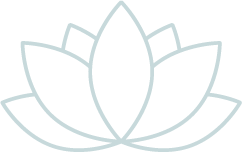 Why Open a C3 Wellness Spa Franchise in North Carolina?

Established Brand and Business Model

Large and Growing Market in Wellness & Beauty

Multiple Revenue Streams

Low Overhead and High Margins
Start Your Own Business in the Tar Heel State

North Carolina offers a lot of great opportunities for those looking to get into or start their med spa business. We invite you to reach out and learn more about what C3 Wellness Spa has to offer our franchise owners. We're committed to your success and will provide you with the tools and resources you need to thrive in this exciting and rewarding industry.
Bring first-class treatment to your community. Reach out to us today to learn how you can become a luxury spa franchise owner with C3 Wellness Spa.